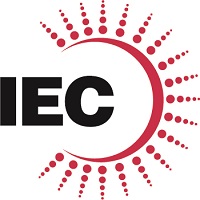 The Illinois Energy Consortium ("IEC") is made up of almost 250 school districts and community colleges who have teamed up to purchase electricity.
While the IEC has been supporting Illinois School Districts since 1999, in 2014, the IEC partnered with NextEra Energy Services — part of the largest generator of wind and solar power in North America — to bring more power supply options to Illinois schools.
IEC Goal: Provide a vehicle for members to effectively control energy costs and budgetary risk thus freeing up funds for education (technology, staff development, special education and other student needs).
IEC Role: Energy purchasing consortium that establishes cutting edge product options and makes energy purchasing decisions on behalf of its members. The IEC Board helps to protect almost 250 Illinois public school districts and college member's budgets from price volatility.
IEC Benefit: Additionally, members receive energy budget forecasts, user-friendly supply agreements, consolidated billing, superior account management, excellent customer service, extended payment terms, and the power of being a part of the largest not-for-profit state-wide energy purchasing consortium sponsored and supported by the IASA, IASB, and IASBO.