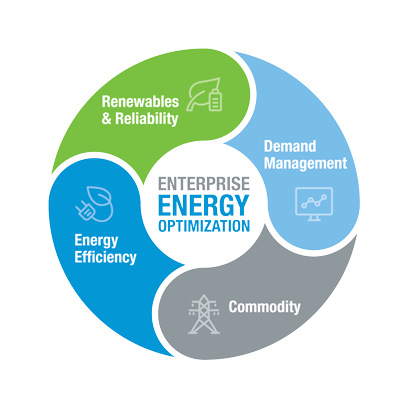 In today's business climate, sustainability planning and competitive advantage are closely linked. Investors and executives alike are realizing that Environmental, Social, and Governance (ESG) planning not only meets environmental obligations, it makes good business sense. Part of ESG planning involves establishing Sustainable Development Goals (SDGs) that both preserve our planet's natural resources and protect an organization's bottom line.
NextEra Energy Services helps commercial, industrial and institutional organizations develop customized and comprehensive energy management and sustainability plans that help clients leverage renewable energy resources and meet exceedingly stringent carbon reduction regulations while reducing energy costs, offsetting carbon emissions and mitigating exposure to energy market volatility.     
As part of NextEra Energy Resources, the world's largest generator of renewable energy from wind and sun and a leader in battery storage, NextEra Energy Services has the resources and expertise to provide sustainability plans and solutions that meet the evolving energy, budget and ESG reporting needs of your organization.